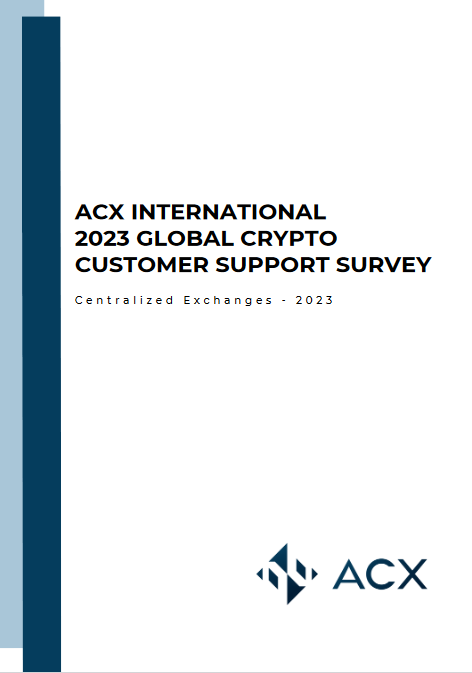 ---
Thank You For Your Interest In Our Report
At ACX International, we would like to extend our heartfelt gratitude to all the users who have subscribed to our form.
Your interest and support mean the world to us, and we are committed to delivering the best customer support possible in the cryptocurrency industry.

As a token of our appreciation, we would like to offer you a free full copy of the survey we conducted on customer support in the cryptocurrency industry.
We hope you find this survey informative and useful in your own endeavors.
Additionally, we encourage you to follow us on our social media platforms, where we regularly share insights, news, and updates on the latest developments in the industry.